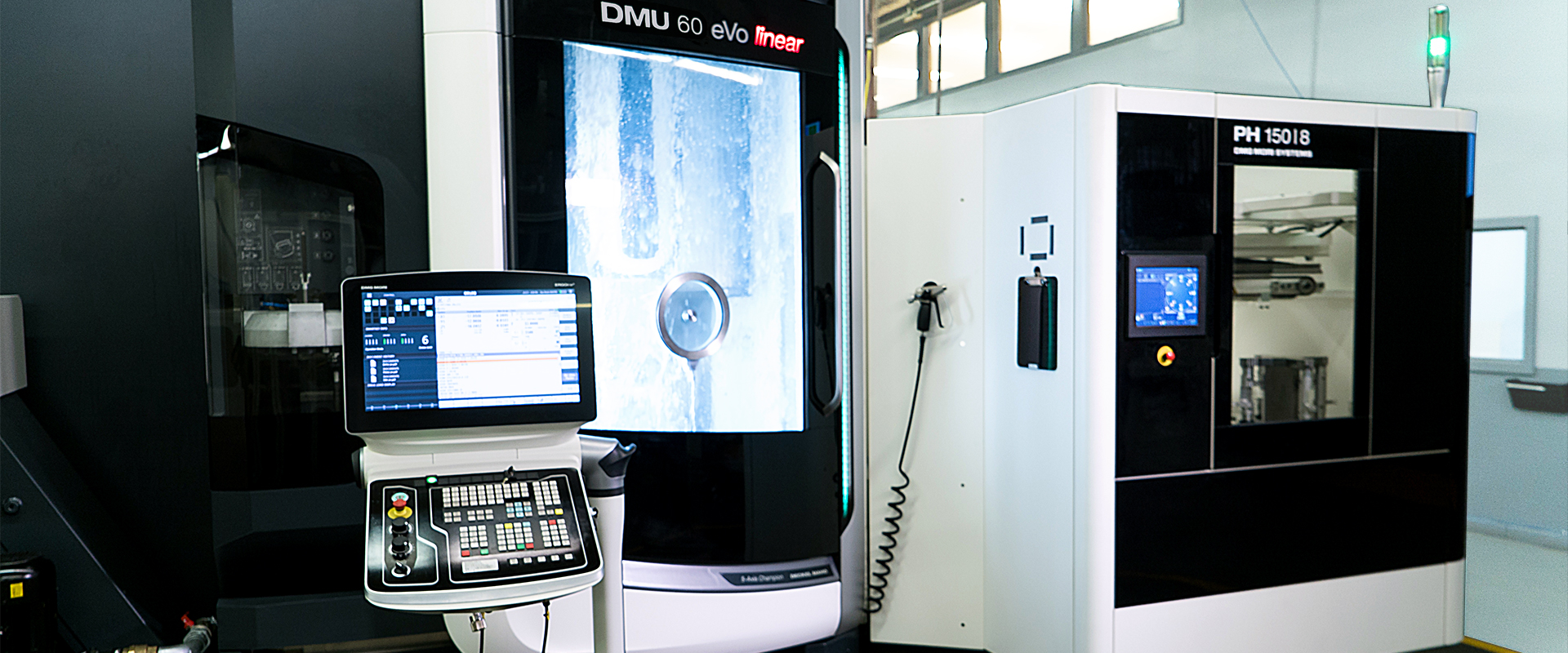 Northeast Tool invests in the latest Computer Numerical Control (CNC) Machining centers the manufacturing industry has to offer. We believe in reducing lead times, providing products with increased accuracy, and expanding capabilities to fulfill your needs. Our sophisticated processes and state of the art technologies allow us to quickly move from a design to a finished product.
Our turning operations offer a wide range of capabilities to meet your precision manufacturing needs. We have invested in state of the art multi-axis turning centers that allow us to efficiently produce complex parts in one step. Guided by esteemed engineers and experienced machinists, our turning operations will machine your parts with undeniable quality and unparalleled accuracy.
Northeast Tool has highly-accurate grinding processes that support ID, OD, cylindrical, and surface grinding operations. We are experienced in grinding hardened steels, stainless steels, ceramics, and even plastics as required. Our proper use of grinding techniques and well-defined processes produce precise and cost-effective means of production.
We have multiple grinders used for processing, with capacities of up to travels of 20" x 40" surface and 18" OD. Our skilled craftsmen are experienced working within the parameters of 0.0002" and under special conditions 0.0001" tolerances.
Whether it is general bending or performing complex custom sheet metal fabrications, Northeast Tool provides exceptional service, tight tolerances, and a quality product. Our team has the capabilities to form ferrous and non-ferrous materials up to 250 tons and 3/8" thick. Furthermore, our current capacity allows us to perform sheet metal fabrication services on a 36" x 36" x 96" enclosure.
We offer superior dimensional precision and uniformity in all of our stamping production runs. From blanking, forming, drawing, or piercing, Northeast Tool utilizes progressive tooling or compound dies to ensure our stamping capabilities properly accommodate your drawing requirements. Northeast Tool employs highly precise stamping presses with sizes of up to 250 tons and a coil capacity of 3500 pounds.
Northeast Tool has the capabilities, team, and technology to fulfill all of your welding needs. Our welding team has over 40 years of experience and is proficient in carbon and low-alloy construction steels, aluminum structural alloys, sheet metal, stainless steel, and even fusion welding for aerospace requirements. We offer accurate results and reduced costs for our customers by implementing a wide range of applications, including a trifecta of laser, robotic and manual welding processes.
Northeast Tool offers a full service Tool Room to our customers through precision grinding of carbide, tool steels, and ceramic components for fixtures, work-holding solutions, stamping, and forming tools. We meet the manufacturing demands of our customers by offering Wire EDM, Sinker EDM, heat treat, as well as cylindrical grinding. Northeast Tool is experienced producing finite components within our Tool Room with a precision of .0002″ or less.